Become a Member, our club process
We hope that the information here is enough to tempt you to come along and join us, in becoming a member of the WDMES!


If you live in the area and are interested in Model Engineering why not drop in to one of our meetings and get to meet us.

You will requires that you find two existing members to sponsor you and the easiest way is to come to a meeting and make friends. You'll find a warm welcome, interesting chat and, if you can stay for an hour, a cup of tea and a biscuit!
The club committee will then consider your application and, all being well, will approve it. You should then receive an invitation from the secretary to send some money to the club treasurer for your yearly membership fee:- who in turn will issue you with a membership card and club membership details. As our existing members have to renew every March, if you join at a different time of year, we usually adjust the initial amount.
We have three categories of membership – well actually there are four, but you only get Honorary Membership after you've been a full member for several years and done wonderful things for the society. For new candidates we have:

Full Membership. This gives you full voting rights at General Meetings, and the privilege of paying £65 per annum subscription. Only full members are issued with a share certificate and hence only pay the £1 joining fee.

Associate Membership. Aged over 16, This is for friends and partners of full members. You don't get the vote, but the subs are only £15 per annum.

Junior Membership. For young people aged under 16. You don't get the vote either, and subs only £10 per annum. You are encouraged to take part in all the activities, subject to at least one full member being present to provide supervision. We recognise that Junior members are the Full Members of the future and so we see the Junior Membership in a similar light to an Apprenticeship period.
As a Registered Friendly Society, we have to have a rule-book and everyone who becomes a member is expected to adhere to this.

The rules are all just common sense and most members have probably never read them! If you wish to study the legalese then the above link will reveal the gory details.
Full memberships: age 18 and over, are covered to run their own steam engines and locomotives at the track at Daresbury, along with boiler testing facilities.

Associate Memberships: age 16 and over, can run other Full member locomotives – to run your own locomotive you must be a Full member.

Junior Memberships: age under 16, requires a Full member (such as parent or legal guardian) to provide supervision in club activities.

Steam locomotives require a valid up-to-date hydraulic and steam test certificates. Our club boiler testers can assist if your steam locomotive requires certification upon successful testing procedure.

All locomotives must pass an inspection and All Members operating a locomotive model (no matter how powered) shall be briefed on the safety measures and any Bye Laws of the society pertinent to the model being operated.
Yes! model enthusiasts and engineers from other Northern and Southern Federation Clubs who wish to drive their own locomotives or a locomotive belonging to an existing WDMES Society member (or to assist in the operations of the Society, such as the Steam Fair) can become a "Day Member" of the WDMES.

If you have proof of your own public liability insurance from the other club that you are already a member of, this therefore would pertain that you are not required to become a day member, as your are already covered via your own club insurance.

When bringing your own steam locomotive model (once arranged prior with the club secretary), you must have a valid up-to-date boiler hydraulic and steam test certificates if giving rides to the public and for the safety of our club members.

Day Member's and other club visitors operating a locomotive model (no matter how powered) shall be briefed on the safety measures and any Bye Laws of the society pertinent to the model being operated.

You may only be a Day Member or visit from another club for any 2 days in a 6th month period, after which you should then considering joining as a Full member.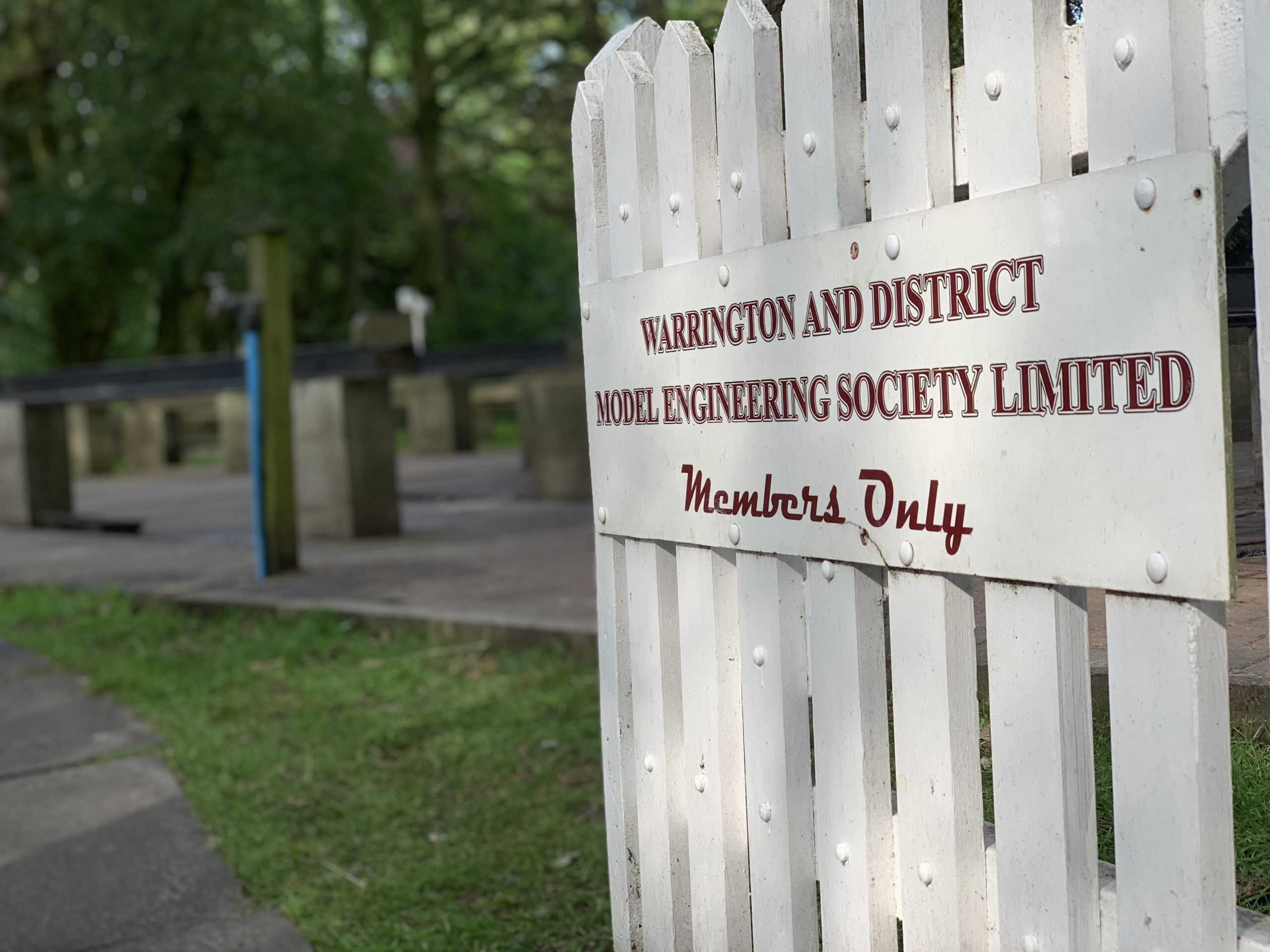 Club Membership, join today!