Welcome to the Warrington and District Model Engineering Society
WDMES is based around Warrington and caters for Model Engineers of all tastes. Our main activities are based on our track, which is at Daresbury, just outside Warrington, and the Annual Cheshire Steam Fair during the summer.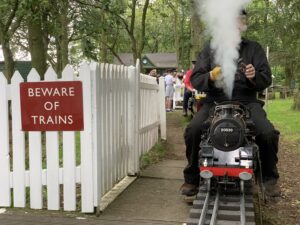 Well after 16 months of Covid restrictions there seems to be light at the end of the tunnel! (excuse the pun!) It's been a long, very frustrating time especially as we are all getting longer in the tooth. Never in our lifetime have we experienced such restrictions on our hobby. BUT it will all be over within the next couple of weeks and we can start to get back to some sort of normality. During ...
Read More of the latest Daresbury Gazette
Currently there are no events for the selected view, please try another view
Visit the Diary page or the Events page for more events…
You can view the gallery of the Cheshire Steam Fair 2019 here…
View the Gallery of the MMEX 2019 Exhibition here…
More about the WDMES…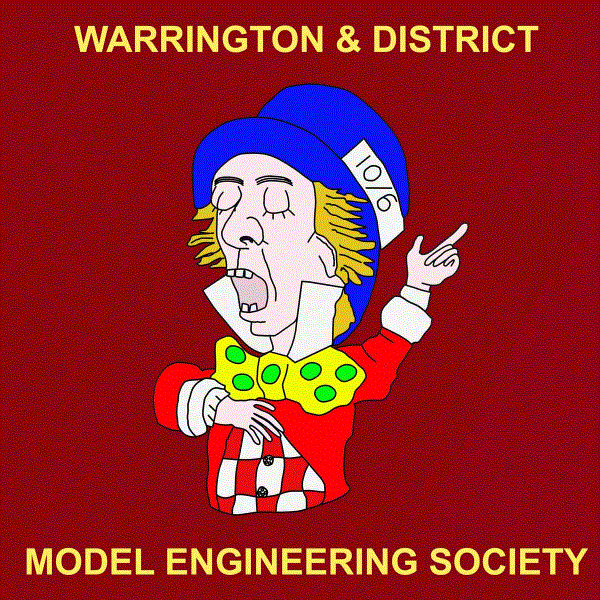 Our Society
Although this might give you the impression that we are only interested in trains and locomotives, this is not the case, but the tracks are our only visible possession. We are also into stationary engines, traction engines, clocks, microscopes, 3-wheeled cars amongst other things. Come along and join us if you are interested in any form of model engineering, we're a pretty friendly bunch, and mostly harmless…. If you are interested in becoming a member, please look at the Membership tab above.
What's with this Mad Hatter stuff?
Apart from being a good description of our Chairman, the Mad Hatter has been the club's 'logo' for many years. An unusual logo for a model engineering society, we adopted the Mad Hatter because our track is located in the village of Daresbury (just outside Warrington ), the birthplace of one Charles Lutwidge Dodgson, otherwise known as Lewis Carroll. He, of course, wrote the 'Alice' stories, and in years past we used to hold an event known as the Mad Hatter's Steam Party which, apart from being as chaotic as the Tea Party described in 'Alice's Adventures in Wonderland', was lots of fun for all concerned. We are hoping to revive this event.
Meetings
We meet on the first and third Thursday of each month at our new venue, St Mary Magdalene's Church Hall, Bridge Lane Appleton Thorn, which is just off the A49 heading south from Warrington. Meetings start at 8pm and usually finish soon after 10. If you need a map, here is a local map under the Contacts & Location  (tab above).
WDMES – Registered Friendly Society No.27218