Posted on 23. Jul, 2019 by Tom Taylor in Daresbury Gazette, Daresbury Gazette 2019
The busiest time of the year for the WDMES – The July edition of the Daresbury Gazette is dedicated to the Cheshiren Steam Fair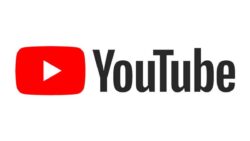 We have a video of the WDMES Cheshire Steam Fair is premiering on Tuesday 23rd July at 7:30pm on YouTube here – please open the video via this link before the starting time so you dont miss it!
Well folks it's all over – another successful and safe two days of intense loco running and no incidents worthy of any response.
The weekend started early morning with track and signaling inspection – no problems there. Once everything was in the correct place, the proceedings were underway with John Entwistle's class 33 electric and Brian Helsden's Planet electric loco. On the unloading line we positioned a display of locomotives and goods wagon's which proved very popular with the photographers and visitors.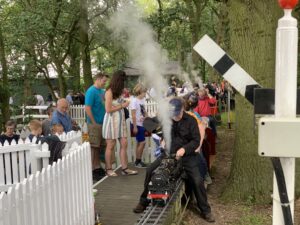 As it is a Steam Fair it is a given that we provide steam haulage and use electric in emergency use only. First on the track was Jake Marsh with Roger Hall's Brittania. Newly qualified Jake really came up trumps with his superb handling of steam locomotives and his ability to carry out emergency repairs without too much interference in the running. Once the crowds managed to find us with the help of our superb new beach flags designed and supplied by Tom Taylor and due to poor sighting of our entrance things progressed steadily throughout the day resulting in a greater amount of passengers than the first day last year. – You can view the gallery of the Cheshire Steam Fair 2019 here
We also have some photos and videos during the Cheshire Steam Fair Weekend 2019 on our Facebook (www.facebook.com/WDMESDaresbury/) and brand new Twitter account – www.twitter.com/WDMESDaresbury – please follow, like and share!
Now no railway runs successfully without the unsung helpers and members – far too many to mention but from the people selling the tickets to the platform staff's superb handling of some very touchy situations, and getting the trains dispatched safely on their way was a pleasure to see in action. On top of those duties they set up a baggage service delivering passengers baggage safely to their arrival platform – very professional for a railway that only carries the public twice a year!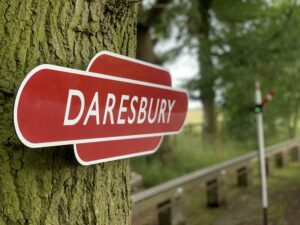 Now to the arrival platform where greeting and unloading was carried out with complete efficiency and reuniting passengers with their baggage brilliant service. As for my duties as track marshall I was called upon numerous times to provide an instant solution; such as "there's a stem roller blocking our entrance", "there's people wandering round our site", "such and such an engine needs to come off seeking and providing various couplings", "we need someone on the tunnel", etc the list goes on. Now I'm not blowing my own trumpet but my stroke of genius of the weekend was as I walked by our toilets early Saturday morning there was a rather strong odour knocking about. I pulled out my phone rang site security and requested a toilet pump out – within minutes the tanker arrived the loo's were emptied and cleaned for the princely sum of £30 – give that man a badge!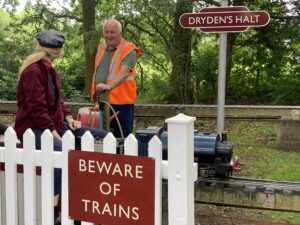 As usual tea was always on the go young Bob was on form also the ladies provided cakes and cookies. Mention must also be made of Dave Mullholland's wonderful lineside features ie the Daresbury Tunnel sign and various gradient boards around the track well done Dave and Steve Hudsons's advertising displays all adding colour to the trackside.
Day two (Sunday) and not so much a rush today to get the show on the road, so the day started with the electric loco's given the freedom of the track until things started to warm up. Once on the go we all settled into the job in hand with a steady flow of passengers increasing to floods of passengers. The relentless hauling went on hour after hour until 17-00 when everyone and engines had worked flat out – a fantastic effort by our drivers and their engines a big thank you for a job well done. Now don't forget to check for all those loose screws and nut's !!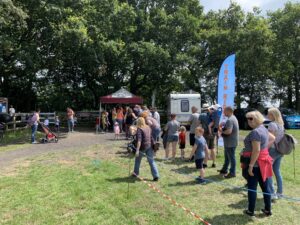 Finally the overwhelming reaction from the public was we are the best attraction in the show – many of whom paid to ride over and over again so much so we felt the need to give freebies leaving the kids cheering. The welcome boost to our bank balance means we can seriously look at building two new bogie trucks which we feel are in great need, so I shall run it past the committee and hopefully we will find enough volunteers to undertake the design and construction. We are also looking for a working party to make a start on the tunnel exit so that is ready well before the next Steam Fair in 2020!
If I haven't acknowledged any one I apologies but it really was a great team effort well done. On behalf of the committee: thank you for your efforts. Here's to a more relaxed remainder of 2019 steam running at the Daresbury track!
Patrick

Other related Daresbury Gazette articles:
<< Back to Daresbury Gazette